Travel Cases and Luggage are very helpful when traveling as their name indicates, but when not in use, they take up way too much room unless you keep your rarely used stuff inside. Fortunately, a company called Biaggi already thought about that and came up with a simple solution which is a foldable luggage piece that folds down to practically nothing when not being used.
The Zipsak is a foldable luggage that measures just 5 inches tall when fully collapsed, perfect to store under your bed, on the top shelf, or in a drawer.
Zipsak is lightweight with sturdy construction and a modern design and it's fabricated from durable high-density Oxford krinkle nylon.
The Zipsak is the very convenient spinner travel case, with the 4 multi-directional spinner wheels that are great for ease of mobility.
This foldable luggage comes in a variety of different size options that you can check HERE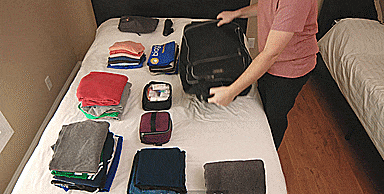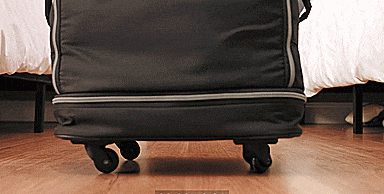 Last update was on: February 1, 2018 12:48 pm