This unique kitchen gadget is designed to make garlic prep a breeze. Simply place your peeled cloves inside the Gracula Garlic Crusher and twist to crush. The cloves will be perfectly minced and ready to use in your favorite dishes.
But the Gracula Garlic Crusher isn't just a practical tool – it's also a fun and playful accessory for your kitchen. With its cute and quirky design, it's sure to put a smile on your face and add a touch of personality to your cooking routine.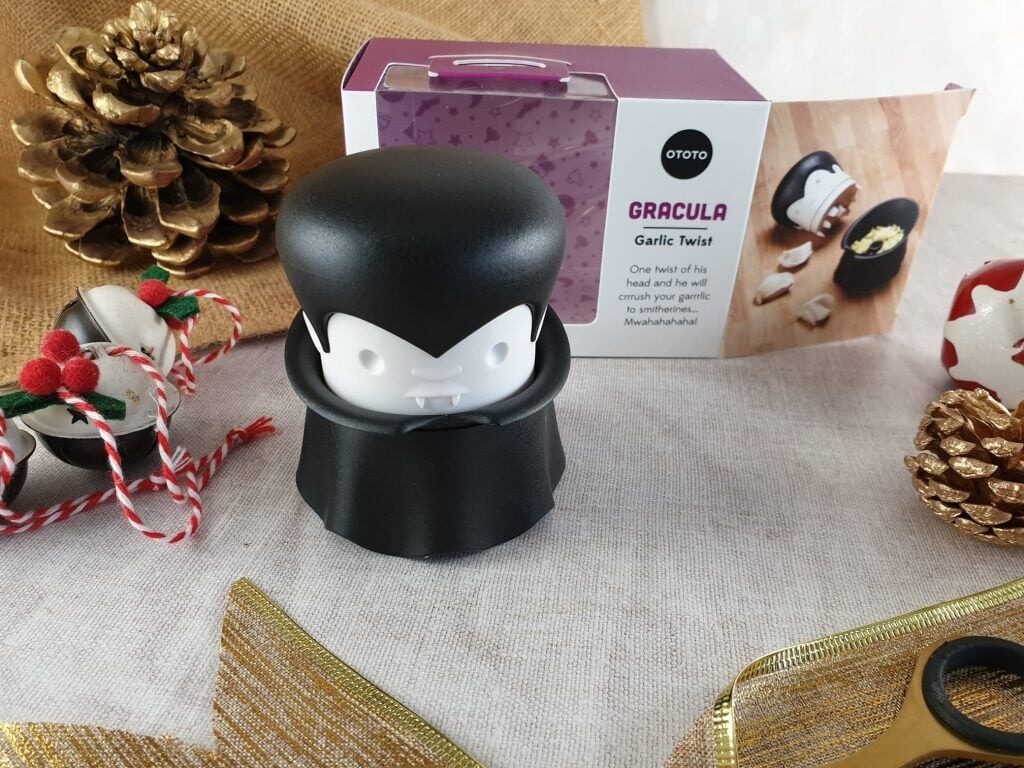 The Gracula Garlic Crusher is made from high-quality, durable materials that are designed to last. It's easy to clean and maintain, and it won't break or wear out over time.
So if you're tired of struggling with garlic prep, order the Gracula Garlic Crusher today. It's the perfect addition to any kitchen, and it's sure to make cooking with garlic more fun and less frustrating. Plus, it makes a great conversation starter at dinner parties!