With Chef'n Sweet Spot homemade instant Ice Cream Maker, you can enjoy creating in a few minutes your own ice cream, frozen yogurt, margaritas, gelato and more at home. add your favorite ingredients(basics & toppings), and enjoy creating the most delicious mixtures ever. this amazing kitchen tool will give you the possibility to taste your personalized frozen treat. So you can forget about the rock salt and the store bought pints. just mix  and create the sweetest natural flavors enjoy your epic ice cream.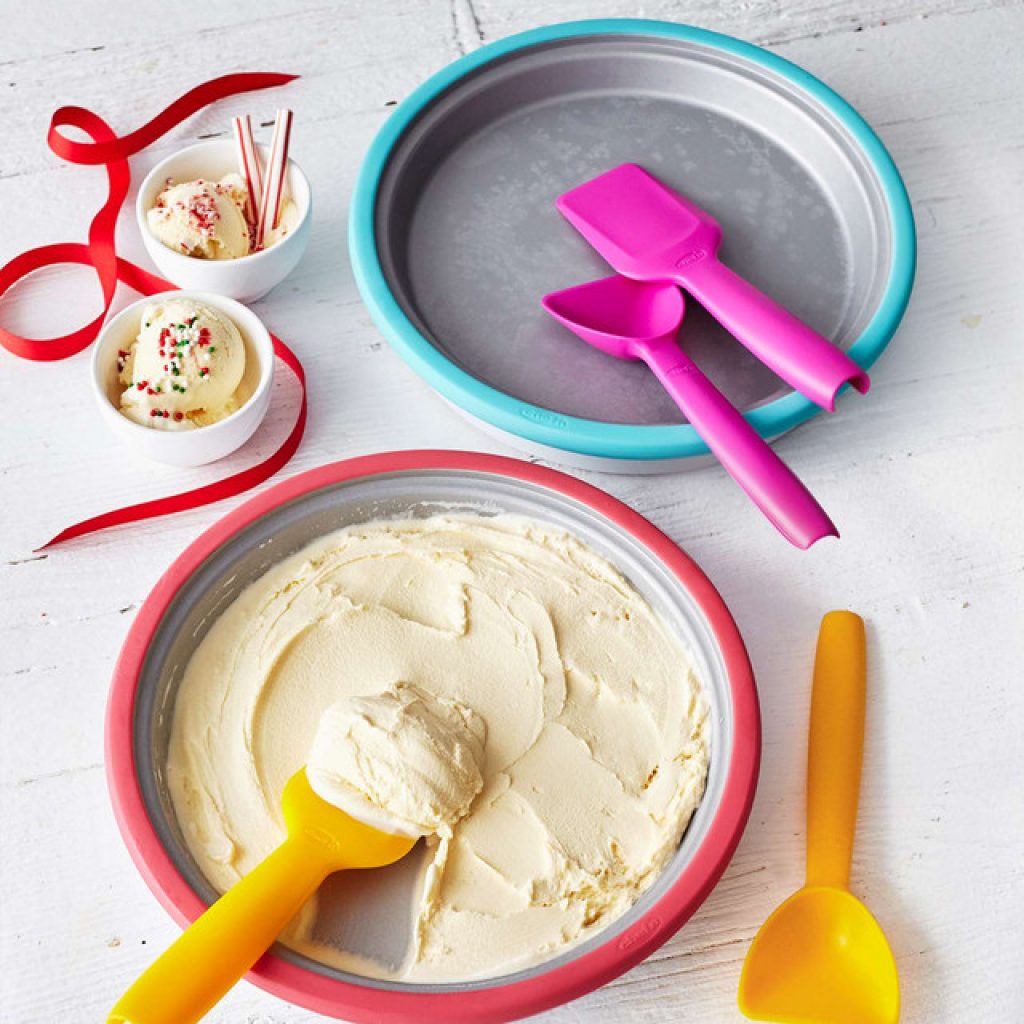 Chef'n Sweet Spot homemade instant ice cream maker is easy to use and quick, you will not need electricity just place the spot in the freezer, then pour the ingredients into the frozen surface of the spot, the liquid mixture will start freezing in a few seconds, and all that's left to do is to scoop with the included tools until ice cream forms. the possibilities are endless just add some toppings and you will also have the possibility to prepare different tastes in the same time. you can use also the included recipe book to impress your kids.
use this homemade Instant Ice Cream Maker and take control of your ice cream . as a result, you will have the possibility to make a healthy ice cream as it will be 100% personalized. so you can make sure that there's no chemical ingredients or hydrogenated oils and you can also control the level of sugar. besides, you can simply avoid the allergies food that takes you down.
Enjoy making ice cream with your kids and have the most delicious time ever. because making ice cream at home is a sweet total fun activity. check out also the Ice Cream FREEZE Cooling Bowl to maintain the cold temperature of your ice cream. For more awesome ice cream products click here.